| | |
| --- | --- |
| [an error occurred while processing this directive] | |

Welcome to WarZone, the specialists in real time strategy gaming. For maximum visual effect please view this site with a recent browser version, high resolution and full screen-mode.
This site is currently requiring some attention, yes I must admit it... Future webmasters for WarZone apply here!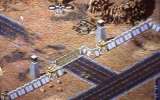 One may find, within these virtual walls, reviews of StarCraft: Brood Wars, Total Annihilation, Populous III and others besides. Screens and summaries of popular and upcoming games ca be found in the reviews section. A near comprehensive cheat section and a growing strategy section is need of some of your help, please feel free to suggest cheat and add you own level walkthru of your game of maximum expertise. News of developments in the strategy gaming world and release dates throughout 2000 are placed in The Future section. A large selection of game and mission downloads, these are heavily strategy biased, plus some other really cool sites for you to view on your travels of the Net.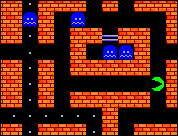 The java game section has several really cool online games for you general interest, I admit, probably not what you expect to see in this type of site. There are also a couple game quizzes for you to test your knowledge. Some Java games include: Javanoid, Tetris and PacMan plus Pass the Pigs. Some new inputs to the Java section include 3D Blox and Warp. These are great fun, so give them a try!Should you find any navigational, script or imaging errors please contact me using the Mail page.
Click here to visit the parent site, also managed by me: HotMagma